It's time to get excited about pet adoption! There are only four more Thursdays until Remember Me Thursday 2018. We will once again join thousands of others to shine a light on pet adoption. I'm inviting all my blogging friends to join in this amazing project. Rescues across the world are holding special events. You can check here to see what is happening in your area. If you'd like to organize an event, you can register here.
Did you adopt your best friend?
Say "thank you" to the rescue/shelter that saved them.
Entering the #RememberMeThursday Challenge is so easy and you can win awesome, life-saving prizes for your favorite pet adoption organization. All you need to do is share your rescue pet's story and photo.
There are 3 ways to enter:
• Post on Instagram using #RememberMeThursday and @HWAC
• Post on Twitter using #RememberMeThursday and @HWAC
This is Barking from the Bayou's fourth year to participate in Remember Me Thursday.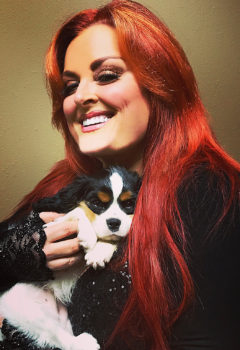 2018 Remember Me Thursday Official Spokesperson ~ Wynonna Judd
"All my life I've felt a special bond with animals. I don't know what I would do without my own rescue pets and their unconditional love. Sadly, there are animals in shelters around the country still waiting anxiously to give their love to someone. On Remember Me Thursday®, please take a moment to advocate for and remember these special animals. Speak up for pet adoption!"
Join me in lighting a candle and lighting up social media for shelter pets on
Thursday, September 27,2018
We are a participant in the Amazon Services LLC Associates Program, an affiliate advertising program designed
to provide a means for us to earn fees by linking to Amazon.com and affiliated sites.